Cyclorama
1999
---
s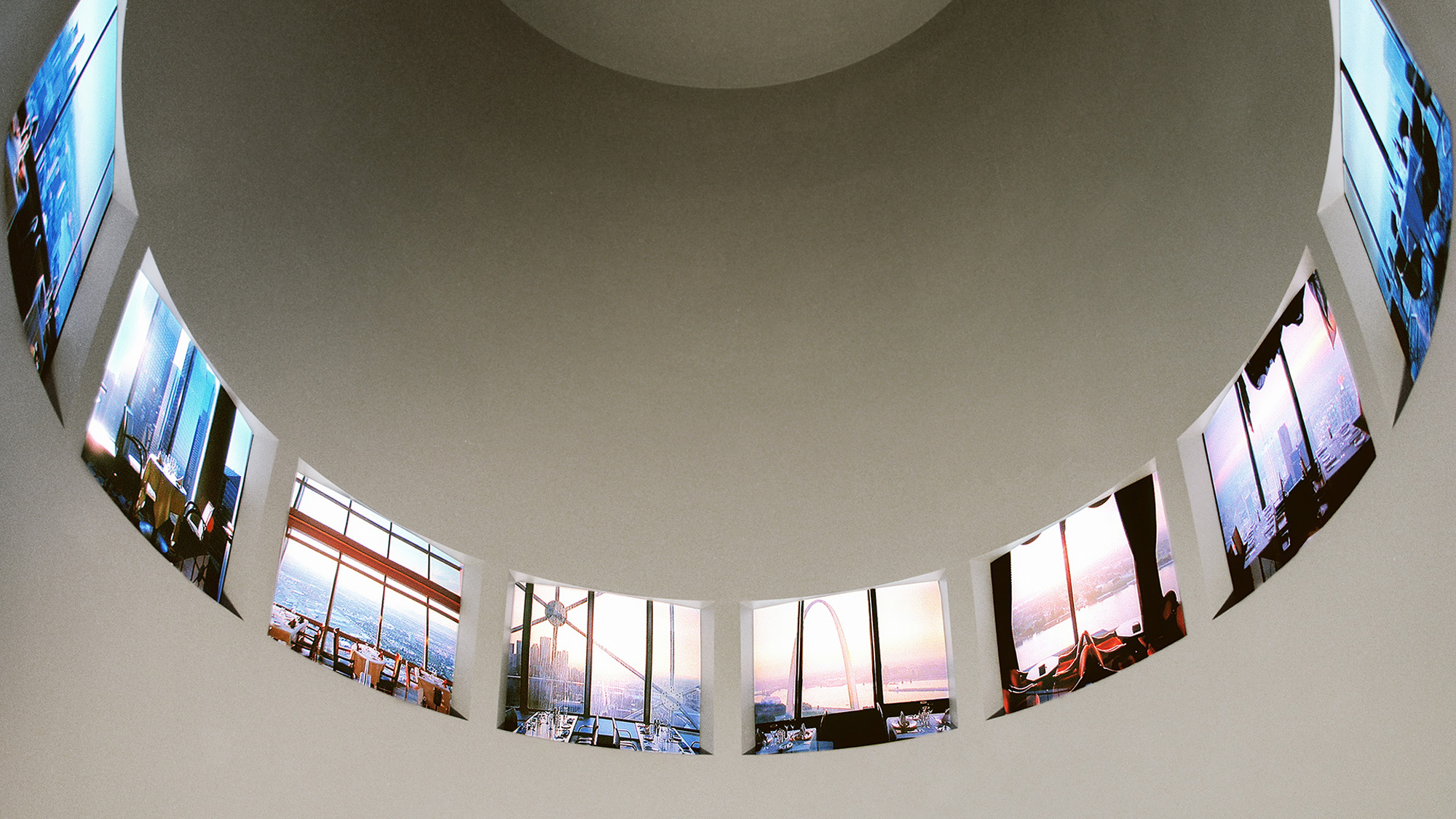 ---
Filmed in 35mm time-lapse at nine revolving restaurants across North America, Cyclorama presents panoramic views side by side in a cylindrical enclosure that mimics the restaurants' architecture, creating the sense of one continuous, moving landscape.

The panoramas offer nine simultaneous sunrises, erasing time zones and providing a continuous 360-degree view of the western horizon. The installation reveals the revolving restaurant to be a paradox: wanting to be in many places at one time while desiring to duplicate a familiar moment.

Nine-channel video installation, Color, sound. Duration: 3m20s.


sdf
Exhibitions & screenings
2012
Chistopher Grimes Gallery
Santa Monica, California
2005
The Art of Design: Selections from the SF MoMA Collection
San Francisco, California
2000
The Armory Show
New York, New York
1999
Paradise 8, Exit Art
Curated by Kenny Schachter
New York, New York
Collection
SFMOMA (Museum of Modern Art), San Francisco, California
---
Video Archive
---